Choosing a nursing home is a major decision. You're not just picking the place where your loved one will live (in some cases for the rest of their lives), you're also choosing the group of people who will provide your loved one with care. No one wants to believe that a nursing home's staff is capable of mistreating their loved ones, but it happens every day.
Meet Our Nursing Home Abuse Attorneys.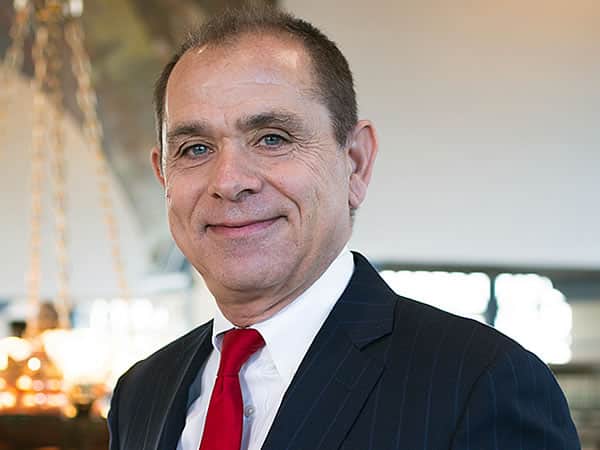 24/7 CONFIDENTIAL CONSULTATIONS
Legal Support For Families In Pennsylvania
Every day, our experienced attorneys hear a new appalling story of nursing home abuse and neglect. We've spoken to countless families who were failed by the people and institutions in whom they placed their trust. These cases are not rare. They are not unusual. They are shockingly common. Nursing home abuse and neglect is alive and well in this country.
"Experience Counts."

Schuster Law's lawyers helped us fight for justice.
Schuster Law
Reviewed by
Eliana B.
on .
Was your loved one mistreated in a Pennsylvania nursing home or assisted living facility? There is an answer, a way for you and your loved one to pursue justice in the wake of a terrible betrayal. You may be eligible to pursue a nursing home abuse and neglect lawsuit, filing suit on your own terms against the people responsible for your loved one's suffering.
The Legal Duty To Care
Nursing homes and assisted living facilities have a duty, both legally and ethically, to provide adequate care to their residents. After all, nursing homes and assisted living facilities have only one goal – protecting the health and safety of their residents.
Living and common areas should be clean and free of clutter and fall hazards. Hallways should be well-lit to prevent accidents. Medical care should be delivered promptly by qualified individuals. The spread of infection must be controlled through adequate infection control procedures. And, needless to say, residents should be free to live their lives without the fear of sexual abuse or physical abuse from staff members.
The Elements Of A Civil Lawsuit
As we've seen, nursing homes have a legal duty to provide adequate care to their residents. Most nursing home abuse lawsuits are based on this legal duty. In a nursing home abuse or neglect lawsuit, families must prove four basic facts about their situation:
the nursing home entered into a legal contract to provide adequate care
the nursing home failed to uphold its duty to care, either acting or failing to act in a way that placed residents at risk of harm
your loved one (the resident) suffered injuries, ones that can be remedied through financial compensation
your loved one's injures were a direct result of the nursing home's negligence
Another aspect of the civil legal process involves damages, the types and amounts of losses you are claiming for compensation. Nursing home abuse and neglect lawsuits generally demand financial damages for medical expenses and pain and suffering, as well as the loss of enjoyment of life and emotional distress. Under appropriate circumstances, courts can also order a defendant nursing home to pay punitive damages, which are designed as a punishment for particularly egregious forms of negligence or misconduct.
These are basic requirements placed on every nursing home and assisted living facility in Pennsylvania. Basic as they are, you would be shocked to learn how few nursing homes and assisted living facilities uphold every requirement on a regular basis.
Take a quick look through CarePathways.com, a free service that allows you to compare the citation rankings of nursing homes in Pennsylvania, and you'll soon learn how rare it is to find a nursing home without issues. Quality care is not always a nursing home's priority.
Nursing Home Deficiencies Lead To Improper Care
Many nursing homes are under-staffed; nursing home workers are often poorly-paid and poorly-trained. Some nursing homes provide inadequate supervision of workers. These deficiencies make their way to residents, in the form of sub-standard care, abuse and neglect.
Nursing homes are frequently cited for poor hygiene, a deficiency that allows bed sores to fester and infections to run rampant. Other facilities are cluttered and difficult to navigate, creating a significant fall hazard for residents.
In some cases, nursing homes hire employees without performing adequate background checks, allowing dangerous individuals into proximity with our loved ones. In rare instances, nursing homes are investigated and cited for allowing sexual or physical abuse to occur.
What Is Nursing Home Neglect?
But most common is nursing home neglect. Although similar to forms of elder abuse, elder neglect occurs when a nursing home or assisted living facility provides residents with sub-standard care, leading to serious harm. Unlike nursing home abuse, there doesn't need to be any specific intent to harm, as is present in cases when a nursing home employee hits a resident or makes a disparaging comment in front of them.
There are four basic types of nursing home neglect:
Social or emotional neglect – when an elder is repeatedly ignored, allowed to be alone or prevented from socializing with staff or other residents
Personal hygiene neglect – when an elder doesn't receive adequate help in performing basic tasks of hygiene, including cleaning, bathing, brushing their teeth or doing the laundry
Basic needs neglect – when a nursing home fails to provide adequate water, food or a safe and secure living place
Medical neglect – when the nursing home fails to provide adequate medical care, including medications, or fails to prevent the development or worsening of medical conditions (like bed sores)
Nursing home neglect is often accompanied by a series of behavioral warning signs that you may notice in your loved one. Neglect victims are often withdrawn or confused. Some may develop symptoms of anxiety, or be quick to anger and agitated.
Statistics On Elder Abuse
The statistics on this topic, though incomplete, are disgusting. Researchers believe that up to 1 in 10 elders in our country have been the victim of abuse in their old age. Several studies have found that between 12% and 25% of elders living in nursing homes experience abuse.
Needless to say, these numbers are not a perfect reflection of reality. Nursing home abuse and neglect stand among the most under-reported forms of misconduct, because many elders are unable or unwilling to report mistreatment, and many of the signs of nursing home abuse and neglect are difficult for loved ones to identify.
Common Forms Of Elder Abuse & Neglect
Elder abuse wears many masks. It can be physical, sexual, emotional or financial. It can come in the form of slapping and hitting, inappropriate comments about a resident's loved one, or even rape. In every case, elder abuse of any form is a crime in Pennsylvania.
The same can be said for nursing home neglect – when deficiencies at a facility allow residents to lack proper hygiene and nutrition. The neglect and abuse of elders is a crime.
Pennsylvania's strong criminal code makes elder abuse of any form, including financial and emotional abuse, illegal under the law. There are two laws that address this issue: the Older Adult Protective Services Act and the Criminal Neglect of a Care Dependent Individual Act. Both laws create severe criminal penalties for those who abuse or neglect an elder.
In addition to these criminal laws, state and federal regulations hold nursing homes and assisted living facilities to a high standard of care. Most important of all, Pennsylvania's powerful tradition of civil law allows family members to file private civil lawsuits on behalf of their loved ones, including lawsuits for elder abuse and neglect.