Wrongful death is a legal term applied to cases in which a person has died due to the behavior or misconduct of another individual or organization. Wrongful death lawsuits are generally filed to address cases of neglect or abuse in a nursing home in which a loved one died.
Meet Our Wrongful Death Attorneys.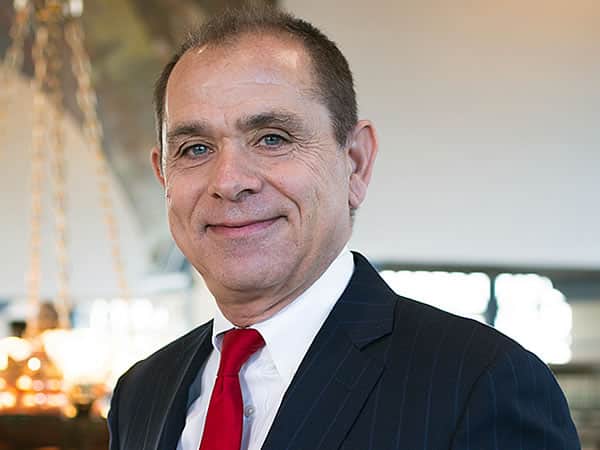 24/7 CONFIDENTIAL CONSULTATIONS
Wrongful death litigation is usually used to respond to cases in which a loved one's death could have been prevented, but the nursing home failed to do so.
Wrongful Death Laws In Pennsylvania
In Pennsylvania, wrongful death claims are governed by strict state statutes (written laws). The main law pertaining to wrongful death is contained in Title 42 of Chapter 83 of the Pennsylvania General Statutes. Wrongful death is defined as a death "caused by wrongful act or neglect or unlawful violence or negligence of another."
"Thank You So Much."

Schuster Law helped when no one else would.
Schuster Law
Reviewed by
Patrice G.
on .
Wrongful death claims in Pennsylvania are filed in civil courts, not criminal ones. These are legal actions initiated by family members on behalf of their deceased loved one, and also actions started by the deceased person's estate. Wrongful death claims and criminal actions can overlap around the same incident, but they are not the same legal proceedings.
In most cases, wrongful death lawsuits are filed over the same sort of wrongful actions and harm that personal injury lawsuits are filed about. If the person had lived, and not died, this is the lawsuit they would have filed on their own behalf.
A wrongful death claim can be thought of as a personal injury lawsuit, but one in which the injured party is no longer able to bring their claim against the defendant. Instead, someone else, a third party, must file the wrongful death lawsuit in their stead, pursuing justice for the losses related to the fatal injury.
What Caused Your Loved One's Death?
In the nursing home setting, the wrongful death of a resident generally comes down to one of two violations, either nursing home abuse or nursing home neglect. In abuse cases, the perpetrator (perhaps a nursing home staff member or another resident) took intentional actions to inflict physical harm or violence on the victim. In cases when death is caused by physical assault, it could be the crime of homicide or murder. Again, civil cases can be filed in addition to criminal cases over the same incident of wrongful death.
Some wrongful death cases can come down to neglect, as when a nursing home's medical staff fails to properly diagnose and treat a resident's fatal medical condition. Neglect of this form also rears its head in many cases when residents fall and break a hip, leading to deteriorating health and eventually death. In these cases, the nursing home's negligence may have caused the fall in the first place, as when common or living areas are left cluttered with debris.
Negligence is also a common element of bed sore cases, in which a nursing home's failure to properly treat the wounds allowed an infection to spread, leading to the death of the resident.
Who Is Allowed To File A Wrongful Death Lawsuit?
In Pennsylvania, wrongful death lawsuits can only be filed by the personal representative of the deceased person's estate. This person is most likely a close family member, but it could be an attorney or someone else appointed by the probate court.
While wrongful death claims can only be filed by the personal representative of the deceased person's estate, the lawsuit is actually filed on behalf of the beneficiaries of the deceased person's estate. These are usually surviving widows or widowers, children and grandchildren.
In the event that the personal representative of the estate does not file a wrongful death action within six months of the date of death, one of the beneficiaries of the estate is allowed to file the claim on behalf of the other beneficiaries.
Compensation In A Wrongful Death Claim
As in any other civil lawsuit, wrongful death lawsuits seek to hold another party or individual liable for the losses suffered by the decedent and his or her beneficiaries. These losses are expressed in monetary terms, and generally fall under the following categories:
funeral and burial expenses
hospital and medical expenses related to the decedent's final injury
estate administration expenses
lost wages
lost Social Security benefits
compensation for the loss of household services, social benefits and comfort that would have been provided by the deceased
pain and suffering
Some of these damages are intended to compensate surviving family members for what they have lost due to the death, while other damages are designed to compensate the estate. For example, damages for loss of comfort, companionship and guidance are designed to make up for the emotional and social support the deceased loved one would have provided.
Other damages, including compensation for funeral and burial expenses, go to compensate the estate for the costs related to the untimely death. As a result, the estate's personal representative has the right to pursue these damages even if the decedent did not leave a surviving spouse, child, grandchild or parent behind.
Wrongful Death Statute Of Limitations
Like all personal injury lawsuits in Pennsylvania, wrongful death claims are governed by a strict statute of limitations. This law limits the amount of time the estate's personal representative has to file suit against the nursing home.
In Pennsylvania, the statute of limitations for wrongful death lawsuits is two years, beginning on the date of death. This time limit is not optional. Attempt to file your case after the two-year time limit has run out and your case will be dismissed without being heard.
Learn More Today
Did your loved one die under suspicious circumstances in a Pennsylvania nursing home? We can help. Our attorneys have the experience and resources necessary to find out what really caused your loved one's death. If negligence or abuse was involved, we can help your family pursue justice by filing a private civil lawsuit. Take action now.
Learn more about your legal options in a free consultation today. Your consultation comes at no charge and no obligation, and is completely confidential. Your family may have the right to file a wrongful death lawsuit. Seek justice on your own terms. Learn more today.