Have you been injured in an accident in Media, PA? Our experienced attorneys can help.
You Can Recover Compensation For Your Injuries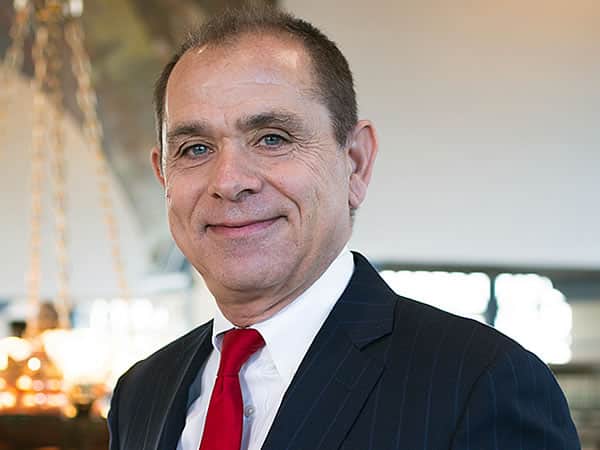 24/7 CONFIDENTIAL CONSULTATIONS
If you're a Delaware County resident who has been seriously injured in an accident, our lawyers, who have an office conveniently located in Media, PA, can help. When you contact our legal team, we will review your case, determine who was at-fault, collect evidence to support your claim, and then, depending on your wishes, either take the fight to the courtroom or carefully negotiate a settlement on your behalf.
Schuster Law has been proudly serving our community for over 30 years. Our legal team completely understands the impact that the injuries you sustained are having on your life. We firmly believe that every accident victim deserves to be fully compensated for their losses we strive to make the legal process go as smoothly as possible so that our clients can focus on healing.
"So Grateful."

I was hit by a drunk driver. Schuster Law made sure I can pay for my medical bills.
Schuster Law
Reviewed by
Bill K.
on .
You Don't Have To Suffer After An Auto Accident
Car, bus, and truck accidents happen on a daily basis and while car insurance is typically great for replacing the value of damaged property, in many cases it simply isn't enough to pay for the medical treatments that auto accident victims require.
Take the following into consideration. In Pennsylvania, the auto insurance minimums are as follows:
Bodily Injury Liability Coverage: $15,000 per person, $30,000 per accident
Property Damage Liability Coverage

: $5,000

Uninsured Motorist Coverage

: $15,000 per person, $30,000 per accident

Underinsured Motorist Coverage

: $15,000 per person, $30,000 per accident

First Party Benefits Medical Payments

: $5,000
This might seem like a lot of coverage but when you look at the common injuries sustained by auto accident victims and the cost to treat those injuries, it becomes clear that insurance coverage often doesn't cut it. For example, did you know that a minor spinal injury can cost as much as $350,000 in the first year and $30,000 every year after that?
If you or a family member were injured in an auto accident and are now struggling to pay for your medical care, contact our legal team today. Together, we can fight for the compensation that you need to pay for medical treatments, the income that you have lost, physical suffering, and emotional pain.
Construction Accident Lawyers Seeking The Maximum Compensation For Injured Workers
While it may come as a shock to others, construction workers are aware that they are working in one of the most dangerous industries in the country. Despite the hard work of advocates and an increase in the number of construction accident laws, company owners and contractors continue to ignore the safety standards required by the law.
Our lawyers have handled construction accident cases in the past that involved:
Heavy Machinery

Defective Tools

Electrocution

Slip & Fall Accidents

Falls From A Height

Accidents Involving A Falling Object

Auto Accidents

Exposure To Toxic Chemicals
The majority of these accidents are caused by a lack of training, improper safety procedures, and defective tools.
Workers compensation insurance, which is legally required by most employers, may offer some relief, cannot compensate an injured worker for all of their losses. In the best cases, it provides payments for medical treatments relating to the injury sustained in the accident and a fraction of lost wages. It will never provide full compensation for all lost earnings or the suffering endured by the worker.
A construction accident lawsuit can.
A construction accident lawsuit is filed against a third-party whose negligence caused the accident. This may be a company, contractor, parts or tool manufacturer, or the designer of a defective part. In some instances, there may be more than one at-fault party.
Contact our local law office, serving Delaware County from Media, PA to learn more about how we can assist you with your construction accident lawsuit.
Schuster Law | A Personal Injury Law Firm Based In Media, PA 610-892-9200 |
Directions
|
334 West Front Street, Media, PA 19063
Nursing Home Neglect Can Be Stopped With Help From A Local Attorney
Humans are living longer than ever before but as we age, we often need assistance with daily tasks. Nursing homes exist so that the sick and elderly can obtain the daily care that they need. Yet every day, overcrowding and understaffing result in residents being neglected.
If you suspect that your family member is being neglected, check for the common signs of neglect, such as:
bedsores
indications of restraint
malnutrition
dehydration
untreated injuries
In addition to this, it's very important to be aware of the medical care that your loved one is receiving, as medical malpractice frequently harms the elderly.
Were You Injured In A Slip And Fall On Someone Else's Property?
Did you know that if you were injured because of poor maintenance or a property owner's failure to warn about a hazard you may be eligible for a premises liability case?
One of the most common reasons for filing a slip and fall lawsuit is a slip and fall accident. These accidents can literally happen anywhere, at any time. In the past, our legal team has represented clients who were injured in a slip and fall accident in a:
Malls
Grocery Stores
Gyms
Workplaces
Restaurants
Gas Stations
Amusement Parks
Private Homes
Slip and fall accidents can cause serious injuries like a spinal injury, traumatic brain injury, broken bones, or nerve damage. This is why many people choose to pursue legal action - so that they can obtain the compensation they are entitled to.
Our lawyers have obtained many favorable settlements and verdicts on behalf of or clients. Call now to learn more.
What Clients Say About Our Law Firm
Reviewed by
Janice T.
, on .
"Fabulous

I was hit by a drunk driver and my back hasn't been the same since. Schuster Law made sure I don't have to worry about my medical bills."
Rating:
5.0
★★★★★
Workers' Compensation Insurance - Why Is Coverage Denied To So Many Injured Workers?
Each year, thousands of workers are injured or become ill because of their working environment. Even after taking the correct steps,
including informing a supervisor about the injury or illness and seeking immediate medical attention, many human resources departments and insurance adjusters fail to provide the support a worker needs. The claims process can be very confusing and without an attorney to advocate for you, you may find your claim denied outright or your benefits reduced.
Our attorneys have the experience you need on your side. In addition to reviewing your claim and handling your appeal, we also review the accident to determine if you may also be eligible to file a personal injury lawsuit. Contact us at our local Media office today.
How Can Personal Injury Law Help You After An Accident?
If you or a family member have been seriously injured in any type of accident, you may be eligible to file a personal injury lawsuit. This
type of lawsuit is a form of a civil lawsuit that helps accident victims recover compensation that can pay for their medical bills, lost earnings, physical trauma, and emotional pain. It is totally separate from any criminal charges that may have been filed against the person responsible for the accident.
The lawyers at Schuster Law have been practicing personal injury law for more than 30 years and we have assisted thousands of clients with their legal claims. In every case, depending on the circumstances, a statute of limitations applies. This means that you only have a short period of time to pursue legal action against those responsible, so don't hesitate to call us today.
Local Resources Near Media, PA
Auto Body Shops
Concord Auto Body Shop 610 Painter St, Media, PA 19063 (610) 892-0368
Volpe's Auto Body 644 Painter St, Media, PA 19063 (610) 565-1164
Courts
District Court
201 W Front St, Media, PA 19063 (610) 566-0872
Hospitals
Delaware County Memorial Hospital 501 N Lansdowne Ave, Drexel Hill, PA 19026 (610) 284-8400
Riddle Hospital 1068 W Baltimore Pike, Media, PA 19063 (484) 227-9400
Schuster Law's Other Locations
Latest Personal Injury & Accident Updates In Media, PA
By Kenneth Schuster
This news section covers all personal injury related news coming from Media, PA and Delaware County
July 11th, 2019 - Three Men Seriously Injured In Head-On Collision In Delco
On Wednesday, July 3rd, 2019, two cars were involved in a head-on collision on Hog Island Road. All three people involved are reported to be young men in their 20s. They were rushed to the hospital with serious injuries as soon as emergency responders were able to free them from the wreckage. The police have not yet determined what caused the accident and are investigating.
April 11th, 2019 - Delco School Stages Car Accident To Teach Students
One high school is trying to teach students about the dangers of distracted driving by creating a simulated car accident. Since car accidents are the leading cause of death in 16 - 19-year-old drivers, local firefighters, and police officers volunteered to help set the scene. Crews showed students the damage from a two-car crash and demonstrated what it takes for them to rescue those inside of the car, hoping to inspire the young drivers to avoid driving while distracted.
March 14th, 2019 - Driver Charged After Deadly Drunk Driving Accident
A 30-year-old man from Newtown Square is facing numerous charges including homicide while DUI, felony homicide by vehicle, reckless driving, driving with a suspended license, and recklessly endangering another person. His arrest occurred after he hit a married couple head-on in their vehicle in Upper Chichester, killing the female passenger. Her husband survived, however, he required extensive hospitalization and has not yet recovered from his serious injuries which include a fractured pelvis.
The accused man has five prior DUI convictions and reportedly tried to tell police his cousin, who was out of the country at the time of the accident, was the driver. He also admitted that he had been drinking all day and that he was on his way to buy cocaine in Chester, PA.
February 20th, 2019 - Two Seriously Injured In Accident Involving A Tractor Trailer
Emergency services were called to the scene of an accident after a tractor trailer carrying mulch crashed into a Lexus. The impact was so powerful that the Lexus was pushed nearly an entire block. Emergency responders had to extract the driver of the semi from the vehicle. Both drivers were taken to the hospital for evaluation and treatment. For more information on this check out Daily Local.
Upcoming Personal Injury Webinars & Local Community Events
Event Title: Title: What Types Of Compensation Can A Personal Injury Lawsuit Recover
Date: April 30, 2020 at 9:30PM
Registration: Email [email protected]
Description: In this webinar, our Media, PA, personal injury attorneys discuss what types of damages and injuries can result in seeking compensation. Personal injury lawsuits range, depending on the severity of the accident, and our lawyers will explain legal options available to victims. To learn more, view our webinar available through Google Hangout. To register, please email [email protected].