Asbestos is a carcinogen that can cause several types of cancer and other serious illnesses. It is a fire-retardant material that was used in the manufacture of numerous products, including building materials, textiles, insulation, tiles, cement pipes, shingles and sealants.
Meet Our Mesothelioma Attorneys.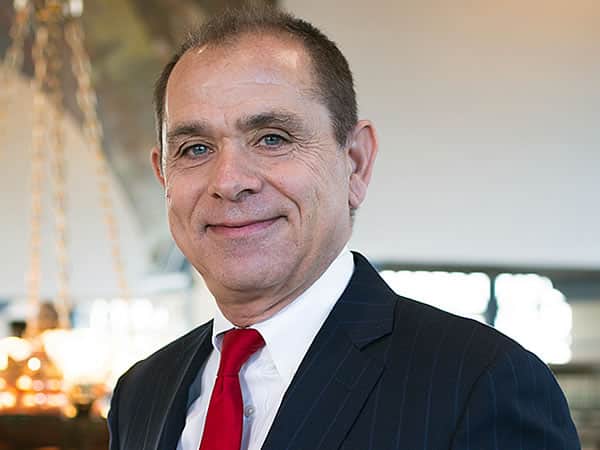 24/7 CONFIDENTIAL CONSULTATIONS
In the US, the majority of workers who come into contact with asbestos today are those who work in the demolition of existing materials because asbestos is no longer permitted in the manufacture of new products.
Protecting the Rights of Workers with Serious Illnesses
If you have been exposed to asbestos at your job, you may be entitled to workers' compensation if you become ill. As an occupational disease, cancer is typically covered by workers' compensation, but you may need a lawyer's help to get all the benefits you deserve.
"Excellent."

I could not be happier with the representation I received.
Schuster Law
Reviewed by
Tianda T.
on .
The Devastating Effects of Asbestos
Construction workers, especially those who work on demolitions, are at the greatest risk for asbestos exposure. In most cases, asbestos dust is accidentally inhaled, although it is also possible to ingest fibers.
Illnesses associated with asbestos exposure include:
Lung disease
Asbestosis
Mesothelioma
Gastrointestinal cancer
Lung cancer
Laryngeal cancer
Mesothelioma and other cancers may not be detected until many years after the worker is exposed to asbestos. By this time, cancer may be at an advanced stage and unresponsive to treatment. If your cancer occurred years after you were exposed, you may need an attorney to help you prove that your illness was caused by the work you did.
I Have Health Insurance – Why Should I Fight For Workers' Compensation Coverage?
Workers' compensation insurance was created to cover the medical bills that arise when a worker is hurt on the job. It may also cover the loss of wages should the worker be unable to return to work. Even with the best health insurance available on the market, patients face out of pocket expenses that can cause serious financial strain.
This coverage should be easy to obtain but in so many instances the insurance adjusters deny claims, having been trained to do so by the company. The insurance company's hope is that the denial will not be appealed or that the worker will fail to consult with a lawyer during the appeals process and that it will be easier to win the appeal. This saves the insurance company money. It's also why so many construction workers search the internet for a "workers' comp lawyer near me".
The legal team at Schuster Law is familiar with all of the tricks that insurance companies use to try and get out of paying a rightful workers' compensation claim. We assist clients with both an initial claim and appeals. Our goal is client satisfaction and we will aggressively fight to ensure you and your loved ones recover the maximum amount possible.
How Can I Help My Attorney With My Asbestos Claim?
Our legal team will guide you through the process of filing for workers' compensation step by step. However, there are records that you can keep that will assist us along the way. Records that you should keep may include:
Medical Records
Work Records – Addresses, Schedules, Company Names, Pay Stubs
Any Paperwork Send From The Insurance Company
Contact Information – Current And Former Coworkers
Our lawyers take the information you provide, perform our own investigation, collect additional evidence, and consult with medical and industry professionals. This helps us to prove that your asbestos exposure occurred during your employment and that your illness is a direct result of that exposure.
How Much Does It Cost To Work With An Asbestos Exposure Attorney?
The lawyers at Schuster Law work on what is known as a contingency fee. This means that our fee, which is discussed in advance, is taken out of the compensation that we obtain for you. If we are unable to recover benefits for you then you owe us nothing.
Contact Us Today For A Free Consultation