Most work injuries are covered by workers' compensation and entitle the employee to wage-loss benefits and medical care. Certain permanent, serious injuries such as amputations are eligible for additional compensation.
Meet Our Amputation Attorneys.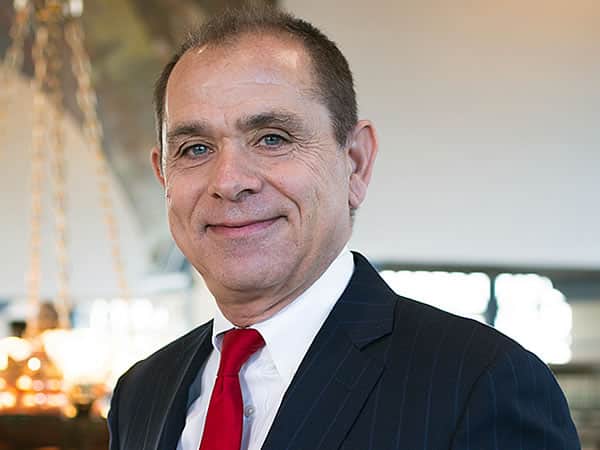 24/7 CONFIDENTIAL CONSULTATIONS
Experienced Representation for Catastrophic Injury Claims
You've been involved in an accident that resulted in the amputation of your thumb, finger, hand, arm, foot, or leg. Now your life has changed completely and you have to make some big adjustments.
Our workers compensation attorneys can help you fight for the compensation that you are owed through either a workers' compensation claim or a personal injury lawusit. Contact our law firm today to learn more about the compensation that you may be owed and how we can help.
"Aggressive"

Schuster Law's lawyers were on my side.
Schuster Law
Reviewed by
Horatio L.
on .
An injury requiring amputation may make it impossible to return to work or enjoy former activities. Even caring for oneself may be difficult for a long time. In addition to the physical pain, many amputees suffer from emotional disorders such as depression and anxiety.
You Will Need Compensation to Get Through the Recovery Process
The amputation surgery is the first step in the recovery process, but it is usually just the beginning of years of medical treatment. When a limb is lost, you will  need long-term medical care that may include pain management to treat phantom pain and wound pain. Physical and occupational therapy, as well as psychological counseling, may also be necessary.
The cost of medical treatment after an amputation is significant. You will need to cover the costs of prostheses, and modifications to your home and vehicles. The ultimate question is, how much could this cost over a lifetime?
The Average Cost Of Care For Amputees
The National Center for Biotechnology Information released a report titled "Health-care costs associated with amputation or reconstruction of a limb-threatening injury". In the study they reviewed the lifetime costs of patients who have had a lower limb reconstructed vs patients that had undergone an ampution. The average lifetime cost of care for those with an amputation to a lower limb was about three times higher than those who were able to have a reconstruction and is estimated to be about $509,275.
It's difficult to imagine a perfectly healthy American coming up with half a million dollars to pay for medical care let alone someone whose career has at the very least been put on hold because of their injury.
Our personal injury lawyers consult with medical, occupational and economic experts to calculate the current and future cost of medical care. Then, we aggressively fight for the compensation that will ensure you don't have to struggle financially to pay for the care and modifications that you need.
Does It Matter How My Injury Was Caused?
If you were injured on the job you are entitled to compensation through workers' compensation. Workers' compensation is a no-fault insurance, which means that it doesn't matter if your action caused your own accident, you still must be covered.
Outside of the workplace, if you were involved in an accident that was caused by another person's negligence, you could recover compensation through a personal injury lawsuit. For example, if you were involved in a car accident with a drunk driver, the drunk driver would be considered negligent and any lawsuit would be filed against them and potentially the party that served them.
In some instances, a worker is involved in an accident with someone while performing their work duties. In these cases, both a worker's compensation claim and personal injury lawsuit can be filed at the same time.
Why Do I Need To Consult With An Attorney?
It's tempting to think that workers' compensation, car, and other insurance companies, as well as the negligent party, will do the right thing and make sure that victims are taken care of. Unfortunately, insurance companies are more concerned with profits than helping those who have been injured.
Our lawyers can help you recover the maximum amount possible from both workers' compensation and a personal injury lawsuit. We review each case, discuss all potential legal options available to you, prepare you for each step of the legal process, and build a case that is custom to you.
Resources For Amputees
Here are a few resources that are available to amputees:
The Amputee Coalition: Here amputees can connect to the National Limb Loss Resource Center and can access a list of resources by state.
360 O&P: Here you can find a community that focuses on gathering the latest information on prothetics and orthotics.
Contact Us Today For A Free Consultation