When Unsafe Property Causes Injury
If you are injured on someone else's property because of the owner's negligence, you may have a premises liability claim. Whether you were injured by poor maintenance, a failure to warn or inadequate security measures, the property owner may be liable for your injuries and other losses. Working with our personal injury lawyers will ensure that you get the benefits and compensation you are entitled to.
Meet Our Premises Liability Attorneys.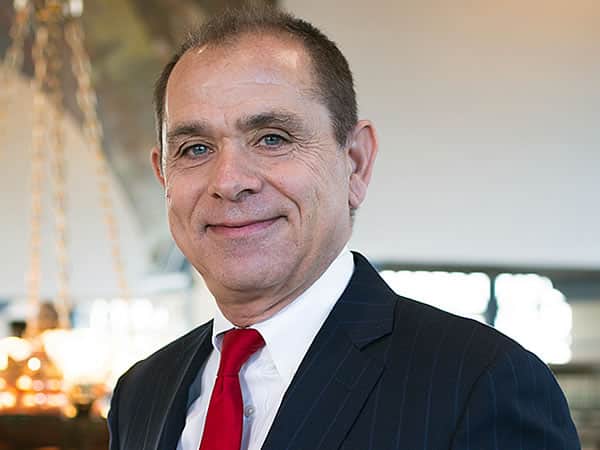 24/7 CONFIDENTIAL CONSULTATIONS
At Schuster Law, we protect our clients by holding negligent property owners accountable for their actions. We will aggressively pursue your injury claim until we get results. You and your family can count on our skill and dedication to clients.
"Compassionate."

Schuster's attorneys really took the time to understand me.
Schuster Law
Reviewed by
Pamela D.
on .
Slip and Fall Accidents Can Happen Anywhere
Whether you are injured on private or public property, you may be able to hold the owner liable for negligence. We can provide representation for injuries that take place on properties such as:
Shopping malls
Grocery stores and discount retailers
Restaurants
Homes and apartment complexes
Hotels
Gas stations
Workplaces
Train and bus stations
Home improvement stores
Convenience stores
Gyms and health clubs
Golf courses and recreation parks
Our experienced premises liability lawyers will accurately determine whether the property owner's negligence caused your injury.
Knowing that negligence caused your injury and proving it in court are very different matters. It's not uncommon for property owners to make evidence "disappear" when they realize that someone else has been injured. Let our legal team investigate the accident and help you collect the evidence needed to prove your case in court.
Forms Of Negligence That Frequently Causes Slip & Fall Accidents
Our attorneys have assisted clients who were injured in a slip and fall accident that was caused by:
Loose Flooring
Spilled Liquids
Broken Steps
Potholes
Broken Sidewalks
Snow & Ice
Under premises liability laws, property owners must take reasonable steps to check their property at regular intervals for hazards that might cause a slip and fall accident. If they fail to discover a hazard in a reasonable amount of time or fail to fix a hazard that has been discovered, they can be held liable for any injuries that occur as a result.
Who Is Responsible If I Fell On A Rental Property?
This is an excellent question and the answer depends on the rental agreement between the property owner and tenant. For example, if your injuries were caused by snow and ice that wasn't removed in a timely manner and the property owner is responsible for the snow removal, then your legal claim would be filed against the property owner and not the tenant.
Our legal team will do the research needed to determine exactly who was at fault for your slip and fall accident.
Can I File A Lawsuit If I Fell On Government Property?
Yes, if you slipped and fell on government property you have the right to pursue legal action. However, keep in mind that it's important to work with a law firm that has the experience and resources needed to take on a government agency. In addition to this, slip and fall accident lawsuits involving a government agency are more complicated because there are laws that may limit when and how the claims can be made.
Let our Schuster Law lawyers review your case and help you take action.
The Insurance Company Has Approached Me With A Settlement – Should I Accept?
If you've been contacted by the property owners insurance company and offered a settlement, it's a good idea to allow our attorneys to review the offer. Insurance companies will often make offers that are far below what a slip and fall victim deserves and in return, require a signature on paperwork that will prevent the victim from taking further legal action. Before you sign your rights away, call our legal team.