Are you a Philadelphia resident who has been injured in an accident? You've come to the right place.
The experienced attorneys at Schuster Law want to help you recover compensation.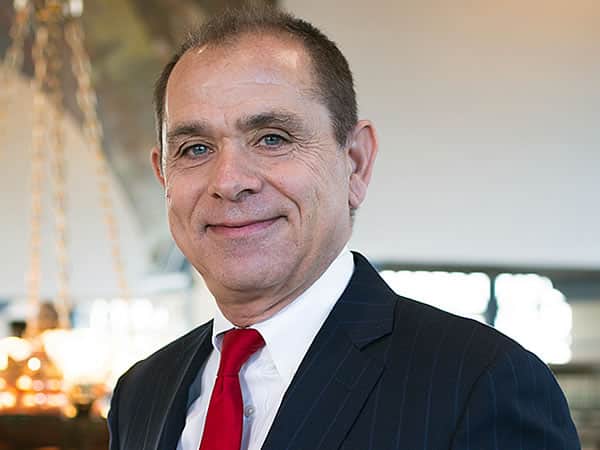 24/7 CONFIDENTIAL CONSULTATIONS
Personal Injury Lawsuits: How Can Legal Action Help An Accident Victim?
Have you been injured in an accident or have you become ill because of someone else's negligence? Under personal injury law, you may be eligible to file a civil lawsuit that can help you recover compensation that will pay for medical bills, lost earnings, physical pain, and emotional trauma.
Negligence occurs when one person or group fails to behave in a reasonable manner and someone else is hurt as a result. Personal injury lawsuits exist so that the victims of negligence have the opportunity to recover from the losses they have sustained. This type of lawsuit is separate from any criminal charges that have been filed. 
"Outstanding"

I couldn't walk for months after my accident. Schuster got my medical bills paid.
Schuster Law
Reviewed by
Kelly R.
on .
Construction Accident Lawyers Serving The Philadelphia Community
It's almost impossible to travel through Philadelphia on any day and NOT see construction workers at their job. Our roads, bridges, sidewalks, sewers, public parks, and buildings only exist because of these hard-working men and women. Despite their effort to create stunning structures that will provide safe spaces for others, they frequently have to work in incredibly unsafe environments.
Construction workers often sustain injuries like:
Traumatic Brain Injuries

Spinal Damage

Broken Bones

Nerve Damage

Amputations
In addition to potentially ending a career, these injuries are very expensive to treat and can cost thousands and sometimes millions of dollars in treatments.
A construction accident lawsuit can help an injured construction worker get the compensation they need. This compensation can not only pay for medical bills but will also help protect the worker and their loved ones from financial ruin.
The attorneys at Banville Law are exceedingly familiar with construction accident law and have helped thousands of Philadelphians recover after a work accident. Contact our law firm today to learn more.
You Can Recover Compensation Through A Wrongful Death Lawsuit If Your Loved One Was Killed In An Accident
You've unexpectedly lost your family member in an accident and not only are you mourning their loss but now you've realized that without their income, you are financially strained. Can you take steps to protect your finances and seek justice for your loved one?
It may be possible to do both.
A wrongful death lawsuit, which is filed against the party whose negligence resulted in your loved one's death, can provide you with full compensation for your past and expected future losses. It may also help provide a feeling that those who were at-fault have been held responsible.
Our attorneys understand what a difficult time this is for you and your family. Our goal is to make sure that you feel fully prepared for each step of the legal process and to fight to recover the maximum compensation possible in your case.
You Can Build A Brighter Future After A Slip & Fall Accident – Take Legal Action Today
If you were injured in a slip and fall accident on someone else's property you may be owed significant compensation for any injuries that you sustained.
Under the law, a premises liability lawsuit can be filed against a property owner or someone who has been hired to manage the property, if they failed to do what is reasonable in order to protect visitors from harm.
However, it can be incredibly difficult to prove that the person in charge knew, or should have known about a potential hazard. That's why it's vital for slip and fall accident victims to contact a premises liability lawyer as quickly as possible.
Our premises liability lawyers take quick action to ensure that evidence is preserved. Then we work with our client to prepare them for all aspects of pursuing legal action and fight aggressively for compensation. Call now for your consultation.
Our Auto Accident Attorneys Represent Philadelphia Accident Victims
If you or a family member have been injured in an auto accident and have discovered that the auto insurance simply isn't enough, you need to speak with an experienced auto accident lawyer.
Schuster Law has helped many Philadelphia residents who have been injured in a car, bus, truck, or motorcycle accident. Our legal team works hard to ensure that the person or party who caused the accident is held responsible and that our client gets the compensation that will pay for their medical bills, their lost earnings, physical suffering, and emotional damage.
Although the legal road may take months, it may be the only way that you can build a brighter future for yourself and your family.
Nursing Home Neglect Can Be Stopped With Help From Our Legal Team
Do you suspect that your loved one is being neglected in the nursing home they live in? Have you tried to speak with management about their living conditions only to be ignored? You aren't alone. Each year, thousands of nursing homes residents are abused and neglected. Thankfully, there are legal steps you can take to protect the mistreated.
The lawyers at Schuster Law are proud to represent nursing home residents and their families. We aggressively seek evidence and then fight for the rights of our client. Call our legal team today to learn more about how to move forward.
Let Our Law Firm Help With Your Workers' Compensation Claim Or Appeal
If you've been hurt at work and now you are fighting with the insurance company, trying to obtain the rightful coverage you are owed, it may be time to consult an attorney.
The lawyers at Schuster Law stay up-to-date on all changes to workers' compensation law so that we are well equipped to help our clients. You can rest easy knowing that we can assist you with both an initial claim and an appeal. Our goal is to ensure that you have the time and care you need to focus on healing. Let us handle the insurance companies and the legal paperwork. Call now.