Medical malpractice is the negligence of a doctor, dentist, hospital or other medical specialist. Physicians, hospitals and nurses make mistakes. They should be held responsible for their mistakes.
Meet Our Medical Malpractice Attorneys.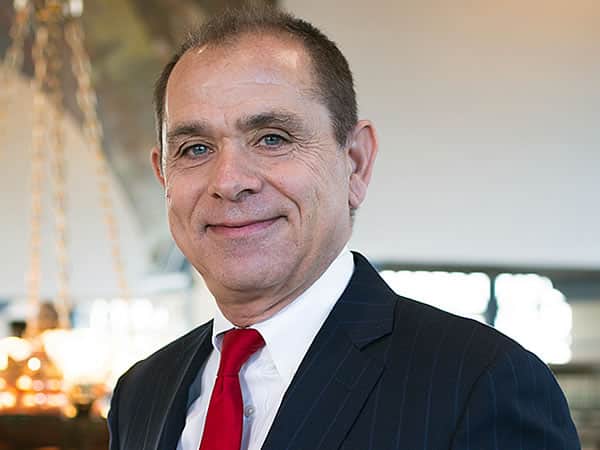 24/7 CONFIDENTIAL CONSULTATIONS
Negligence means the failure of a doctor to do something that a reasonably careful doctor would do given the circumstances of a patient's medical condition. It may also be doing something that a reasonably careful doctor would not do under the same circumstances of a patient's medical condition.
Thousands of people in the United States die each year as the result of medical error. According to a recent study, more than one million people suffer injuries each year as a result of mistakes caused by doctors, anesthesiologists, residents, nurses, technicians, and malfunctioning medical devices.
"Excellent Counsel."

Schuster Law's attorneys always had a creative solution.
Schuster Law
Reviewed by
Josiah P.
on .
Common Forms Of Medical Malpractice
At Schuster Law, we strive to educate the public about the different forms of medical malpractice because we realize that most of the victims never know their injury was due to medical error — and most never file a lawsuit. However, they suffer financially, physically, and mentally because of the medical error that has been made.
Common forms of medical malpractice include:
Failure To Diagnose

: When an exam or testing is performed and despite symptoms, a patient is told they are healthy, this is a failure to diagnose.

Misdiagnosis

: There are many diseases that have similar symptoms. It's important for medical professionals to perform the correct testing to distinguish between conditions because the treatments for one may not necessarily work for the other.

Surgical Error:

Performing the incorrect procedure, performing the correct procedure on the wrong body part, or leaving surgical supplies in the body cavity are common forms of surgical error.

Prescription Error:

Whenever a prescription is written those involved must check to ensure it will not interact with other medications that the patient is on and that the dosage is correct.

Birth Injury:

During labor and delivery any number of things can go wrong and the medical professionals involved must monitor both mother and child closely to protect them.
Medical malpractice, in any form, can cause permanent damage to a patient or claim their life. This is why the law allows patients who have been seriously injured by a medical mistake to take legal action.
How Do I Know Medical Malpractice Occurred?
It can be incredibly difficult to know if medical malpractice occurred. The best way to determine if you have a case is to consult with an attorney as quickly as possible. There are statutes of limitations that apply in these cases and once the allotted time period has passed, patients will no longer be able to pursue legal action.
Why Should I Consider Filing A Medical Malpractice Lawsuit?
Even with the best health insurance available on the market today, you will still sustain losses that would never have occurred if a medical error didn't happen. Medical malpractice lawsuit gives patients the opportunity to fight for the compensation that will pay for past and future medical bills, lost wages, physical pain, and emotional suffering.
In addition to compensation, a successful lawsuit may provide a patient with the sense that justice has been served.
How Much Is My Medical Malpractice Lawsuit Worth?
When compensation is obtained through a civil lawsuit, the amount is based on what the plaintiff has lost. Since no two cases are exactly alike, our law firm cannot provide an estimate of what a case may be worth without performing a review.
An Insurance Company Is Offering Me A Settlement – Should I Accept?
If you suspect that medical malpractice has occurred, you should never sign any paperwork or accept money from an insurance company without first having a lawyer review it. Insurance companies hope that they can get medical malpractice victims to sign away their rights for a small sum so that they can avoid going to court. But these offers are typically far too small.
Medical Malpractice Occurs Frequently In Nursing Homes
Although anyone can be the victim of medical malpractice, nursing home residents
What Rights Do I Have If A Medical Mistake Killed My Loved One?
When a medical error causes the death of a patient, their family may have the legal right to pursue a wrongful death lawsuit. Generally, the family members that are eligible to file include the parents, spouse, or children of the deceased.
A wrongful death lawsuit can provide additional compensation for funeral and burial benefits, lost income, and the loss of consortium.
If you believe that you or a loved one have been the victim of a medical mistake, contact Schuster Law today. Our legal team will aggressively fight for the maximum compensation possible in your case.
Contact Us Today For A Free Consultation