Medical malpractice is the negligence of a doctor, dentist, hospital or other medical specialist. Physicians, hospitals and nurses make mistakes. They should be held responsible for their mistakes.
Meet Our Medical Malpractice Attorneys.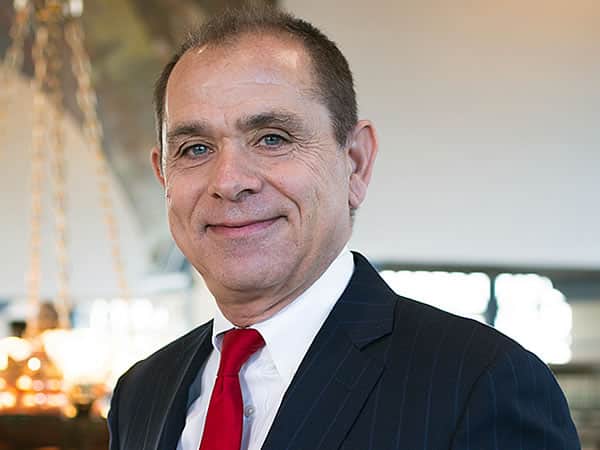 24/7 CONFIDENTIAL CONSULTATIONS
Negligence means the failure of a doctor to do something that a reasonably careful doctor would do given the circumstances of a patient's medical condition. It may also be doing something that a reasonably careful doctor would not do under the same circumstances of a patient's medical condition.
Thousands of people in the United States die each year as the result of medical error. According to a recent study, more than one million people suffer injuries each year as a result of mistakes caused by doctors, anesthesiologists, residents, nurses, technicians, and malfunctioning medical devices.
"Excellent Counsel."

Schuster Law's attorneys always had a creative solution.
Schuster Law
Reviewed by
Josiah P.
on .
Medical malpractice also occurs in other settings, such as doctors' offices or nursing homes. Most of the victims never know their injury was due to medical error — and most never file a lawsuit.
Investigations into personal injury cases often reveal medical malpractice on the part of doctors, nurses, and other health care professionals. Whether failure to diagnose disease timely, inattention to patients, or incorrectly prescribed medications, the results are often catastrophic. Patients suffer injuries ranging from birth defects to brain damage to spinal cord injuries. In many cases, the patient dies.
Schuster Law has represented clients in malpractice across a broad range of medical specialties, including obstetrics, surgery, radiology, and claims arising from the failure to timely diagnose or treat cancer.
Very few people have the financial resources to pay hourly fees for lawyers and experts in medical malpractice and other negligence cases. Our initial consultation with you is conducted without a fee.
If you or a family member was seriously hurt by a medical treatment or procedure, you should contact one of our lawyers for a free evaluation of your case.
Nursing Home Neglect
Nursing homes face problems such as overcrowding, understaffing and lack of training. Many facilities rely on nurses' aides for the majority of direct patient care, and do not have enough LPNs or RNs to provide adequate supervision. When you combine these issues with a vulnerable population, it is not difficult to see how neglect and abuse occur.
There is no excuse, however, for the neglect or abuse of elderly residents. Nursing homes are responsible for the well-being of residents. At Schuster Law, we represent injured nursing home patients and their families. If your loved one was injured by neglect or abuse, speak with one of our attorneys today.
Injuries Common To Nursing Home Residents
Sick and elderly individuals are at increased risk for serious injury or illness, so negligent care is especially dangerous. Nursing home residents often suffer injuries and illnesses resulting from:
Bedsores
Unsupervised time off the premises
Wandering
Dehydration
Malnutrition
Medication errors
Falls
Assault and sexual assault
Unnecessary restraint
Injuries during transportation
Burns
In addition to injuries caused by neglect, we handle claims of nursing home abuse. This may include mental, physical or sexual abuse, improper use of restraints, theft, and denial of food and water. We thoroughly investigate the staff, review personnel records and duty rosters, and interview witnesses. If the facility did not perform adequate background checks and credentialing on the staff, we may be able to hold it accountable for negligence.
Misdiagnosis
Being diagnosed with a serious illness is a frightening, overwhelming experience under the best circumstances. If the diagnosis is made too late, however, the news is even more difficult to take. If physicians ignore risk factors, fail to order appropriate medical tests or commit other acts of negligence, they may fail to diagnose illnesses in time to begin effective treatment.
Was your doctor negligent in the diagnosis of your medical condition? You may be entitled to compensation. At Schuster Law, our medical malpractice lawyers have the experience to determine liability and hold negligent physicians accountable for their actions. We work with trusted medical experts to review patient records and provide support for malpractice claims.
Medical providers (doctors, surgeons, nurses, pharmacists or other health care professionals) are required to act within the accepted standard of care in their medical community. If they deviate from this standard, the result may be negligent treatment or errors that cause severe injury, disability or death. Depending on the specifics of the case, those deviations may be considered medical malpractice.
A failure to diagnose is often the result of negligence or errors in medical testing. A physician who fails to order necessary tests, misinterprets test results or fails to follow up on test results may misdiagnose a condition. Diagnostic technicians and lab technicians can also make mistakes with tests or act in a negligent manner.
Some of the most commonly misdiagnosed illnesses include:
Heart disease
Stroke
Brain injury
Breast cancer
Prostate cancer
Melanoma (skin cancer)
Colon cancer
Cervical cancer
When the illness is as serious as heart conditions or cancer, it may become fatal quickly. Timely diagnosis and treatment is a must.