Maritime law and the federal Merchant Marine Act (known as the Jones Act) entitle seamen and other offshore workers to compensation for injuries they suffer on the job. Jones Act benefits may cover lost income, pain and suffering, maintenance and medical treatment.
Meet Our Maritime Attorneys.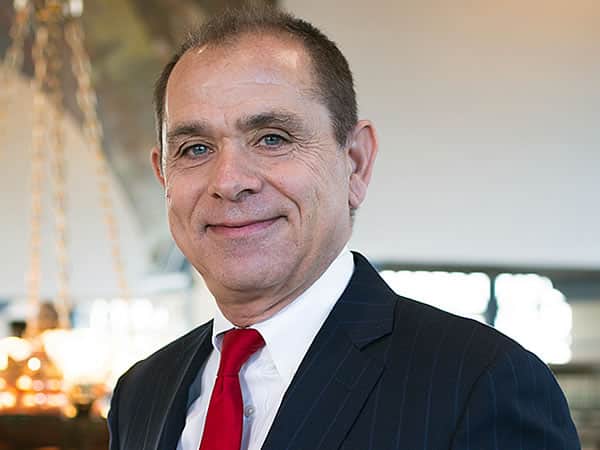 24/7 CONFIDENTIAL CONSULTATIONS
The type of claim an employee can file depends on the kind of work he or she provides and where the injury or death occurred. We represent workers injured on vessels and platforms across the globe, including territorial waters, international waters, the high seas and outer continental shelves.
If you or a family member works in the industries involving ships and ports and has been injured on the job, the maritime lawyers at Schuster Law can represent you in connection with Jones Act claims as well as third-party injury or wrongful death claims.
"Awesome Lawyer!"

I was hurt and out of work. Schuster Law came through for me.
Schuster Law
Reviewed by
Jim G.
on .
Dangerous Jobs Can Lead to Serious Injuries
The Jones Act, maritime law and admiralty law provide benefits and compensation for seamen on ocean and river vessels, including oil rigs and platforms, fishing vessels, tankers, freighters, barges, supply ships, tugboats, towboats, cruise ships, casino ships and ferries. These workers are at risk for a range of injuries, including catastrophic injuries and repetitive use injuries. Some of the most common maritime worker injuries include:
Spinal Injuries
Did you know that if a spinal injury results in paralysis, it can literally cost millions of dollars in medical care over a patient's lifetime? Even an injury to the back or neck that is considered minor can cost thousands of dollars out of pocket.
Traumatic Brain Injury
The brain is incredibly delicate and a blow to the head can cause the tissue of the brain to strike the inside of the skull. A traumatic brain injury can result in:
Fractures
Broken bones are common among maritime workers and while some bones will heal with no issue, others can cause serious damage to surrounding nerves, tendons, and tissues. Complications are common and many injured workers require surgery and extensive time away from work.
Joint Damage/Repetitive Stress Injuries
When a worker does the same tasks over and over, it can result in repetitive stress injuries. Typically, these injuries invovle joints, however, other parts of the body can be damaged.
Amputations
Some of the worst accidents can cause the amputation of a body part, forever impacting the life of the worker. Although no amount of compensation can replace a body part, compensation can make like easier.
Steps You Should Take After A Maritime Accident
Evidence can literally disappear overnight, which makes it important to collect as much as possible when you can. This may include:
pictures of the scene
pictures of your injuries
witness contact information
After the accident, be sure to keep copies of any paperwork relating to the accident, such as insurance paperwork, and medical records.
Why Should I Work With Schuster Law?
When choosing a workers' comp attorney, it's important to ask questions such as:
How long have you been practicing law?
Do you have experience handling maritime accident cases?
Can you show me examples of past cases?
Do you have references?
Who will be working on my case?
How often will you update me on my case?
Our legal team is happy to answer each of these questions. We have the experience that you need as well as unparalleled passion for the law. We believe that our clients deserve the maximum compensation possible.
Contact Us Today For A Free Consultation