Auto accidents, which include car, truck and motorcycle accidents, are the most common type of accident in the US. Most people will be involved in at least one minor accident such as a fender-bender during their lives. Unfortunately, many accidents are more serious and can cause broken bones, brain injuries, back injuries, neck injuries, and burns.
Meet Our Auto Accident Lawyers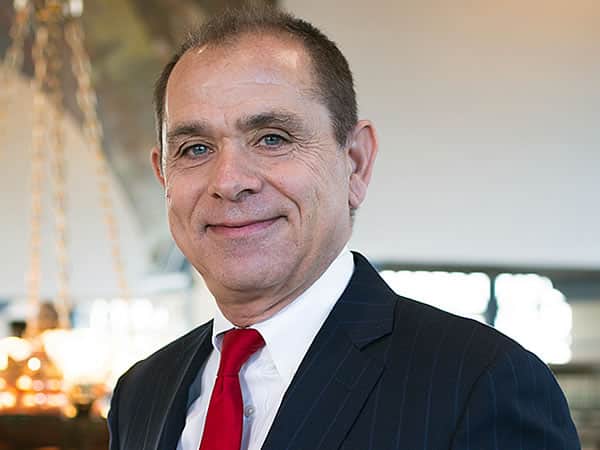 24/7 CONFIDENTIAL CONSULTATIONS
Auto accidents are also a leading cause of serious injury in the US for people of all ages. Consulting the lawyers at Schuster Law is a wise move if you have been injured in an accident in Media, Philadelphia, Chester, or the surrounding areas.
It's easy to feel overwhelmed after being seriously injured in an auto accident or after losing a loved one to their injuries, but our legal team is here to support you and to help you recover the compensation you deserve. Contact one of our local law offices today.
Our auto accident lawyers represent clients injured by all types of motor vehicles and in various circumstances. In the past, our legal team has represented clients who were injured due to:
distracted driving
defective auto parts
improper vehicle maintenance
cell phone use
drunk driving
aggressive driving or "road rage"
improperly posted street signs or traffic lights
poorly maintained roadways
Regardless of the type of accident you were injured in, it is important that you contact a lawyer about your injuries as soon as possible. With our help, you have a better chance of receiving the maximum compensation you need to cover the monetary losses associated with your injuries, including medical bills, lost income, and pain and suffering. With Schuster Law handling your claim, you can focus on healing.
You might be under the impression that the insurance company will help you to recover, but sadly, auto insurance companies train their adjusters to find ways to deny claims or reduce the amount that is paid out. Our legal team is very familiar with the strategies that many adjusters use to make reductions to a client's claim and we are happy to handle the communications with the insurance company on your behalf.
Contact our experienced accident lawyers today to discuss your case.
Motorcycle Accidents
Cars aren't the only vehicles that can be involved in a crash which is why our lawyers work with clients who have been injured in an accident involving:
ATVs
Boats
Jet Skis
Trucks
Motorcycles
Mass Transit Vehicles
Commercial Trucks (Tractor Tailers, Delivery Trucks, Vans)
Each type of accident presents its own unique application of the law and our lawyers work hard to stay updated on any changes to the law which may impact our client's lawsuit.
What Steps Should I Take After An Auto Accident?
After seeking the medical care that you need, there are steps that you can take after an auto accident that will help if you choose to pursue legal action against the responsible party. This may include:
Taking photographs of the scene of the accident.
Collecting the contact information of any witnesses.
Requesting copies of your medical records.
Creating a file for any paperwork that you will receive relating to the accident.
Writing down your immediate memories about how the accident occurred.
While it might seem premature, it is always a good idea to speak with an attorney as quickly as possible to determine what other steps may be appropriate for your situation.
What Can I Be Compensated For Through An Auto Accident Lawsuit?
The total amount that each client is able to recover depends on their actual losses. Losses that a plaintiff can recover through an auto accident lawsuit include:
medical treatments
lost earnings
physical suffering
emotional trauma
Additional compensation may be obtained if the plaintiff has filed on behalf of a victim who died as a result of the accident. These wrongful death lawsuits may help the loved ones of the deceased pay for:
funeral and burial expenses
lost inheritance
the loss of consortium
other lost benefits such as health benefits
To learn more about what your claim may be worth, have our legal team review your case.
The Insurance Company Has Offered Me A Check – Should I Accept It?
Never accept a check or sign paperwork from an insurance company without first consulting your attorney. You may be signing away your right to pursue litigation in the future by accepting a sum that is much smaller than what you both need and deserve.
Can I File A Lawsuit If I Was A Passenger In A Vehicle That Was Involved In An Accident?
Yes. If you were a passenger in a vehicle and you sustained injuries in the crash, you have the same legal rights as any other victim to pursue legal action against the person responsible.
Does Schuster Law Represent Pedestrians Hit By A Motor Vehicle?
Yes. If you are a pedestrian who was hit by a motor vehicle, our legal team can assist you.