Social Security Disability Insurance (SSDI) and Supplemental Security Income (SSI) are two of the federal benefits programs for disabled Americans who are unable to work. They are managed by the Social Security Administration (SSA) and the application and review process for obtaining these benefits is both lengthy and complicated.
Meet Our Social Security Attorneys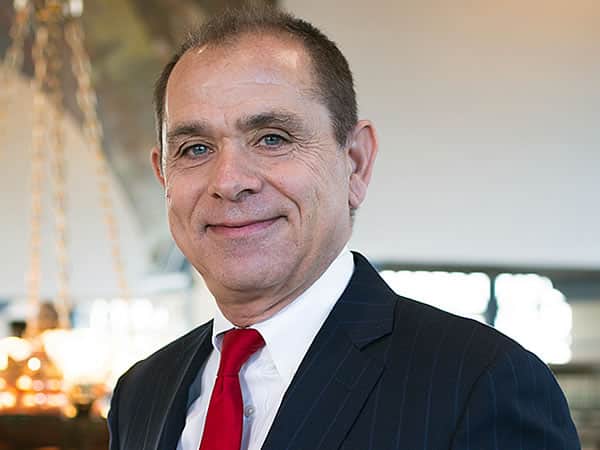 24/7 CONFIDENTIAL CONSULTATIONS
Schuster Law has years of experience successfully navigating disabled clients through the required administrative procedures, from the initial application to the hearings and any appeals following an initial denial of benefits. We also provide assistance in the development of the kinds of medical evidence needed to qualify for benefits.
"Honest & Experienced."

I can't thank the lawyers at Schuster Law enough.
Schuster Law
Reviewed by
Ellie F.
on .
What Is Social Security Disability?
Social Security Disability (SSD) is the part of the Federal Social Security Act that provides payments and benefits to Americans who are disabled and cannot work.
A citizen can be disabled by either a physical condition caused by an accident or illness, or by a mental health disorder. In the past, our law firm has assisted clients who were disabled due to:
Amputation

Diabetes

Cancer

Parkinsons

Various Lung Diseases

Traumatic Brain Injury

MS

Lupus

Epilepsy

PTSD

Bi-Polar Disorder

Anxiety

Depression
These are just a few examples of the medical conditions that may prevent someone from returning to work.
How Does The Social Security Administration Determine If I Am Disabled?
In order to qualify for SSD benefits, you must:
Prove that you are medically disabled. The SSA has published a "Blue Book" of medical conditions that are considered disabling. If you can show that you have one of these conditions or that your medical condition is just as limiting, you may qualify

Prove that your medical condition is expected to last a minimum of one year or longer.

Show that you worked a specific length of time, typically twenty out of 40 quarters.
Even if you qualify, the chances are that your initial application will be denied. This is why so many applicants turn to an attorney for help.
Why Should I Consult An SSD Attorney?
The process of applying for SSD benefits is confusing and the government does nothing to help applicants with the process. You have enough on your plate – focus on your health and let us take care of the rest. Our lawyers will review all applications for mistakes, collect the required documentation needed to prove the case, and handle your case so that you receive the maximum benefits possible.
Appeals Must Be Filed Quickly
If you've already received a denial from the SSA, an appeal can be filed but this appeal must be completed quickly. Appeals must be filed within 60 days of the denial.
This is just another reason why it is so important to contact our law firm as quickly as possible.
What Information Will I Need To Provide For My SSD Application?
In addition to providing identifying information such as your social security number and birth certificate, you will need to provide a work summary detailing your work history, the contact information of any medical professionals who treat you, relevant medical records, and financial information.
I Receive Workers' Compensation – Can I Also Collect SSD?
Yes, it is possible to collect both workers' compensation and SSD. However, there are limits as to how much can be collected – call our law firm to learn more.
Can I Still Work While Receiving SSD Benefits?
You have the right to explore new employment opportunities while receiving benefits. This is why the SSA started the Trial Work Period. If you begin to earn more than $880 a month the TWP will automatically begin. If you continue to earn $880+ a month, you will still receive benefits for a full nine months.
The TWP began as an incentive for those on SSD to return to work. You can learn more about this program on the SSA's website.
How Long Will It Take To Be Approved For SSD?
There are many things that can impact how long it takes to obtain approval for Social Security Disability and the timeline for each client is different. In some cases, a claim can be approved in as little as 90 days. However, many claims take longer. You can potentially speed up the process by working with Schuster Law and our team of experienced lawyers.
The good news is that if you wait a long time for your benefits, you could be eligible to receive "back pay". This payment covers the months during which you should have been receiving benefits but didn't.
Contact Us Today For A Free Consultation