If you've suffered a workplace injury or become ill because of your working conditions, you may qualify for workers' compensation benefits.
Under Pennsylvania law, your employer's workers compensation insurance pays for medical care, rehabilitation, and some wage replacement if you need to miss work.
Meet Our Workers Comp Attorneys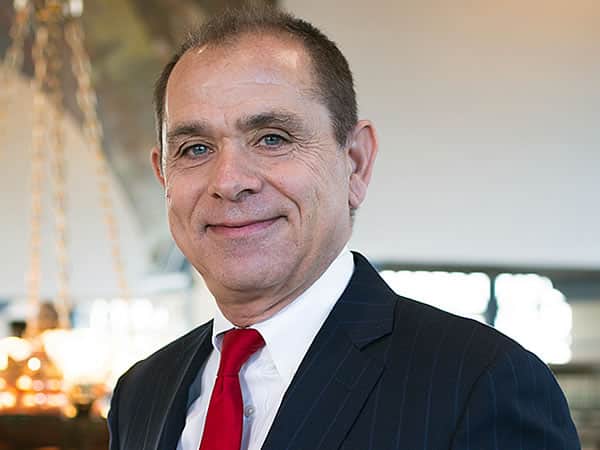 24/7 CONFIDENTIAL CONSULTATIONS
Why You Need A Lawyer
Pennsylvania workers' compensation law is complex and can be confusing. Without a lawyer as your advocate, you – as the injured worker – are at a disadvantage dealing directly with your company's human resources department or an adjuster from the workers' compensation insurance carrier. Your employer and the insurance company are not looking out for your best interests but are trying instead to minimize their potential exposure.
"Highly Recommended"

I didn't know where to turn, but Schuster's attorneys really helped.
Schuster Law
Reviewed by
John P.
on .
What To Do If You Are Injured
If you think you have suffered a work-related injury or your working conditions are making you sick:
Immediately notify your supervisor or someone else in management–even if you think your injury or illness is minor; and
Request immediate medical attention, if needed.
Your employer will usually want you treated at a particular medical facility or doctor's office or by what is referred to as a "panel provider." Once your injury is being evaluated by health care professionals and treated, things can get tricky. Having a lawyer to represent you can be beneficial.
Schuster Law has the experience to handle your claim
At Schuster Law, our workers' compensation lawyers have handled almost every type of work injury or illness claim.
The most common types of injuries are from slips, falls or lifting. These claims typically cause injuries to the back, neck, shoulder, wrist or knee.
We also handle more serious claims including:
Neurologic or brain injuries.
Permanent loss of vision or hearing.
Disfigurement injuries involving permanent, unsightly scars on the head, neck or face.
Occupational diseases from chemical exposure on the job.
Wage Loss Benefits Differ Depending On The Circumstances
If you can't work because of a work-related injury, you may be entitled to receive wage loss benefits, but the amount will vary depending on how much your injury affects your ability to work:
Total Wage Loss Benefits: Awarded if you are completely unable to work because of your injury or illness.
Partial Wage Loss Benefits: Awarded if you return to work after an injury with imposed medical restrictions and are earning less money than you did prior to the injury.
Benefit payments are available after you've been out of work for 8 days, however, payments are often not received until the 21st day – and that is only if everything goes smoothly.
What Can I Do If I Receive A Denial Of Benefits?
If an adjuster denies your claim for wage loss benefits, a formal Petition must be filed to challenge that decision. Proceeding without legal counsel in this situation would be a difficult task for a non-lawyer and is not recommended.
Even if your injury does not cause you to miss work, it may still require medical treatment. If an adjuster denies a claim for medical benefits, a lawyer can help you file the necessary Petition and present evidence to a judge substantiating your work-related injury.
How Can I Deal With The Reduction, Suspension Or Termination Of Benefits?
Has your employer or insurance company filed a petition to reduce, suspend, or completely terminate your workers' compensation benefits? If so, you need to contact our law firm immediately. Typically, a response to this petition must be filed quickly. In order to fight the reduction, suspension, or termination of your benefits, you will need to appear before a judge.
You can be sure that the insurance company will have an attorney representing them during the hearing so it's important that you work with an experienced workers' compensation lawyer who can advise you about your legal rights and who can represent you. The outcome of this hearing could impact your ability to provide for yourself and your loved ones – don't wait, call now.
Lump Sum Settlement
Depending on the extent of your injuries and disability, you may decide to settle your workers' compensation claim for a lump sum of money, especially if your claim may have substantial settlement value. Engaging a lawyer will give you a better chance of obtaining a larger settlement amount and preventing you from being taken advantage of by the adjuster. We have negotiated hundreds of workers' compensation settlements on behalf of our clients and have achieved favorable results.
There May Be Other Responsible Parties
In a workers' compensation case, there can also be a third-party liability claim that is related to the work injury. For example, if you are injured in a car accident when traveling on a work assignment, you not only have a workers' compensation claim for your lost wages and medical expenses, but you also have a third-party personal injury claim against the person who was at fault in the accident. At Schuster Law, we have lawyers that can handle third party claims which are called personal injury claims.
Settlements and favorable verdicts from personal injury claims can provide compensation that workers' comp can't. For example, a personal injury lawsuit settlement may include monetary compensation for non-monetary losses such as physical pain and suffering and emotional trauma.
Schuster Law Can Help
Under the Pennsylvania Workers' Compensation Act, you have many rights and responsibilities. Navigating your way through the system successfully without a lawyer can be a difficult–if not impossible–task. Schuster Law is prepared to help you with all of the necessary paperwork, filings and deadlines–and to fight to maximize your benefits. You will deal directly with an attorney who will handle your case throughout the entire legal process and we offer free consultations.
If you or a family member has been injured on the job, call us at 610.892.9200 or contact us here.