From bridges and roads to homes and high-rises, construction sites are nearly everywhere. And each one presents dangers that construction workers are required to manage as they do their jobs.
Meet Our Construction Accident Attorneys.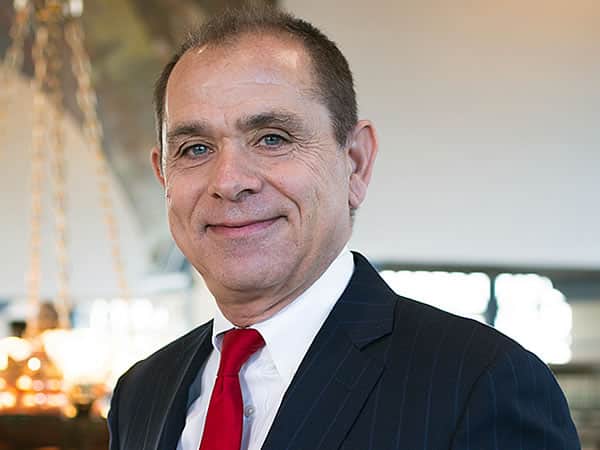 24/7 CONFIDENTIAL CONSULTATIONS
Due to the hazardous nature of construction jobs, accidents are common, and unfortunately, serious. At Schuster law, we represent injured construction workers and their families.
Our lawyers can help you whether you need assistance with your workers' compensation claim or a personal injury lawsuit. When an injured construction worker seeks a consultation, our legal team carefully reviews their case to determine each type of eligible for. In fact, many injured workers don't even realize that they may be able to recover additional compensation through a lawsuit.
Call our law office today to get started. You deserve a brighter future.
"Very Helpful."

Schuster Law's amazing attorneys helped me through a very difficult time.
Schuster Law
Reviewed by
Pablo C.
on .
A Dangerous Industry
As a construction worker or the loved one of a construction worker, you know that this work involves tradesmen and professionals who perform a wide range of functions. What you also likely know is that every construction site is filled with potential dangers.
The Most Common Causes Of Construction Injuries
Each year, thousands of constructions workers become ill, are seriously injured or killed because of:
Falls from ladders, scaffolds or roofs
Heavy equipment accidents
Defective power tools
Falling objects
Explosions and fires
Structural collapses
Cave-ins
Exposure to asbestos and other toxins
Electric shock and electrocution
Faulty safety equipment, inadequate safety procedures and lack of training can also cause injuries on construction sites. With multiple employers on one site, communication and consistent safety measures can be difficult to maintain. However, company owners, contractors, and other parties are still responsible for maintaining a safe environment.
Collecting Workers' Compensation After A Construction Accident
Workers' compensation insurance is required by law and anyone who is hurt on the job has the right to file a claim. However, that doesn't mean that the insurance company will immediately pay that claim. In fact, insurance companies are notorious for making the claims process incredibly difficult, urging their adjusters to find any reason to issue a denial or reduce the amount paid out.
In some cases, employers even contest a claim, hoping to prevent their insurance premiums from going up.
Let one of our experienced attorneys review your claim, identify any mistakes that could result in a denial, and speak with the insurance company on your behalf. Instead of dealing with the stress of filing a claim, focus on healing from your injuries.
If you've already received a denial and need help with your appeal, contact our law firm to be connected with a work injury lawyer. We will guide you through each step of the process and fight aggressively for the full compensation you deserve.
Why Should I Consider A Construction Accident Lawsuit?
Even the maximum amount that can be paid out through workers' comp frequently simply isn't enough to cover all losses sustained by an injured worker. If a third party's negligence contributed to the accident which caused you harm, you may be able to fight for full compensation by filing a lawsuit against them.
A construction accident lawsuit can provide compensation for past and future losses, including medical treatments, lost earnings, physical suffering, and emotional trauma.  Although it may take some time to recover the compensation, a lawsuit is usually the best way to ensure your financial safety.
Will I Be Suing My Employer?
No. By offering workers' compensation coverage, your employer is protected from being named the defendant in a lawsuit. Most construction accidents are filed against people or groups such as:
contractors
negligent drivers
the manufacturers of tools or machinery
Our lawyers will identify the at-fault party when we review your case. In some cases, there is more than one person or group who can be sued.
How Much Will My Construction Accident Lawsuit Be Worth?
Each settlement or favorable verdict that is obtained through a lawsuit is different simply because no two plaintiffs sustain the same losses. Once our team reviews your case, we can calculate your losses.
Can I Sue If My Loved One Died In A Construction Accident?
Yes, it could be possible, depending on your relationship with the deceased, to take legal action on their behalf. Typically, it is the parents, spouses, and children of the deceased who are eligible to file a legal complaint known as a wrongful death lawsuit. These lawsuits can provide compensation for additional losses, such as funeral and burial costs, the loss of inheritance, and the loss of benefits.
Contact Us Today For A Free Consultation