If you or a family member have been injured in an accident, our personal injury attorneys want to help you.
You Can Depend On Schuster Law.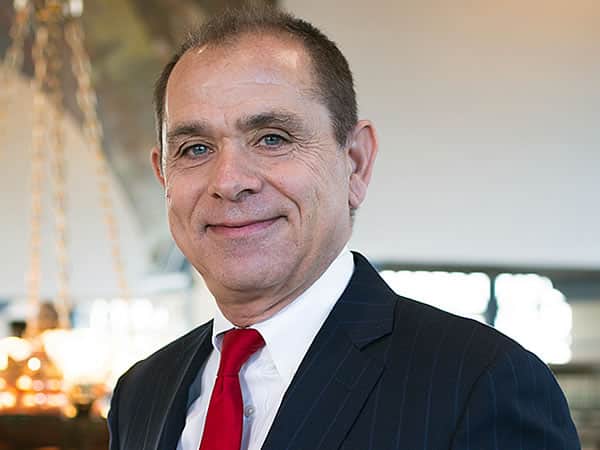 24/7 CONFIDENTIAL CONSULTATIONS
Why Should I Consult A Personal Injury Attorney?
If you've been injured in an accident you've likely found our website because you are struggling to pay for the expensive medical treatments you require in addition to your regular bills. Now you're wondering if an attorney can help you recover monetary compensation that will help you get the care that you need.
You've come to the right place.
"So Grateful."

I slipped and fell at the grocery store - Schuster Law made sure I got what I needed.
Schuster Law
Reviewed by
Paul L.
on .
The personal injury lawyers at Schuster Law have been practicing personal injury law for more than 30 years. We understand what you are going through and the pain you are dealing with. When you contact our local Chester, PA law firm, our legal team will review your case, determine who was at-fault, handle the legal paperwork, guide you through each step of the legal process, and aggressively fight for the maximum compensation possible in your case.  Our goal is to provide you with the support you need so that you can focus on healing from your injuries and building a brighter future.
Personal injury lawsuits are filed by those who have been hurt due to another person's negligence. Negligence occurs when a person or group acts in a way that is contrary to how a reasonable person would behave in the same situation. These civil lawsuits are separate from any criminal charges or workers' compensation claims. If a plaintiff wins, the compensation they obtain is intended to cover their past and future medical treatments, the earnings they have lost, any physical pain they are suffering through, and even emotional trauma. The total amount that can be obtained in each case will vary since no two cases are exactly alike.
Schuster Law works on cases that involve:
nursing home neglect
slip and fall accidents
construction accidents
auto accidents
medical malpractice
wrongful death
In addition to this, our legal team is happy to help with workers' compensation claims and appeals. Contact us at our local law office today to learn more.
You Can Seek Justice For Your Loved One Through A Wrongful Death Lawsuit
You've lost your loved one in an accident that could have been prevented. You're also struggling to pay for your bills because you've lost a household income. Is there any way that you can seek justice and get compensated for your losses? A wrongful death lawsuit may be the answer.
A wrongful death lawsuit is typically filed by the parents, spouse, or child of the deceased. Compensation that is obtained through this lawsuit is intended to cover:
inheritance that has been lost
medical treatments required by the deceased before they succumbed to their injuries
 lost income
funeral and burial expenses
Schuster Law's attorneys understand how difficult it can be to pursue legal action while you are grieving which is why our legal team does everything we can to ensure that you feel prepared for every step of the legal process.
You May Be Owed Significant Compensation For Your Auto Accident Injuries
If you've been involved in an auto accident you may already have realized that the amount provided in insurance coverage won't be enough to cover all of your medical bills. How can you afford to pay for your ongoing medical care and your regular bills?
An auto accident lawsuit may be able to provide you with full compensation for past and future financial losses, as well as non-monetary losses such as physical pain and emotional trauma.
The attorneys at Schuster Law have more than 30 years of experience and have helped thousands of car accident victims obtain the compensation that they deserve. In the past, our lawyers have helped clients who were injured because of:
Drunk Driving

Texting & Driving

Defective Car Parts

Poorly Maintained Cars

Aggressive Driving
There are strict time limits for filing a claim so it's important to contact an attorney as quickly as possible so that your case can be reviewed and evidence preserved.
Our Law Firm Fights To Protect Nursing Home Residents From Neglect
If your loved one is in a nursing home, it's important for you to know that even the best facilities are often understaffed and residents are left to fend for themselves. Of course, this means that residents suffer since the reason they are in a nursing home is because they need help with everyday tasks.
Your loved one may be suffering from neglect if you notice any of the following:
Bedsores

Reports Of Wandering

Confusion

Dehydration

Malnutrition

Injuries The Nursing Home Can't Explain
In addition to this, nursing home residents are often the victims of medical malpractice.
Our attorneys believe that nursing home residents deserve to be treated with respect and care which is why we fight to protect them from neglect. You and your loved one may be able to recover compensation that will help you ensure that you can provide the full care they need. Call us today to learn more.
Don't Let A Slip And Fall Keep You Down – Contact Our Premises Liability Lawyers
Did you slip and fall on someone else's property? Are you now suffering from serious injuries? You may be eligible to file a premises liability law.
Under premises liability laws, property owners and those who have been hired to manage the property are tasked with making sure that area is safe for potential visitors. They must do everything that is reasonable to find and repair possible slip and fall hazards.
Common causes of slip and falls include:
Loose Wiring

Carpets Or Floorboards That Aren't Properly Secured

Broken Sidewalks

Potholes

Spilled Liquids

Snow & Ice
Contact our local legal team today for a case review. We can go over all of your legal options and help you decide which path is right for you.
Our Legal Team Can Help With Your Workers' Compensation Claim
If you've been injured on the job you may have already taken steps to obtain compensation for your medical bills through workers' compensation, only to find that the insurance companies will fight to deny or reduce your claim.
Working with an attorney may be the only way to ensure that you get the full coverage you deserve for your on the job injuries. Our legal team can help with your initial claim or if you've already received a denial, your appeal. In addition to this, we will review the accident to determine if you are also eligible to file a personal injury lawsuit.
Upcoming Community Events And Personal Injury Webinars
Event Title: What Types Of Injuries Are Covered By Workers' Comp In Chester
Date: April 30, 2020 at 9:30PM
Registration: Email [email protected]
Description: In this webinar, Schuster Law's Chester, PA personal injury lawyers will be providing some insight for individuals interested in learning more about workers' compensation. Our legal team will discuss common types of injuries, the claims process, and compensation. This informative webinar will be transmitted via Google Hangouts. If you'd like to register, please reach out to us at [email protected]