Was your elderly loved one mistreated in a Pennsylvania nursing home? Do you suspect that your loved one is being abused or neglected? Is your loved one at risk? Our experienced Pennsylvania nursing home abuse and neglect attorneys are here to help.
Meet Our Nursing Home Abuse Attorneys.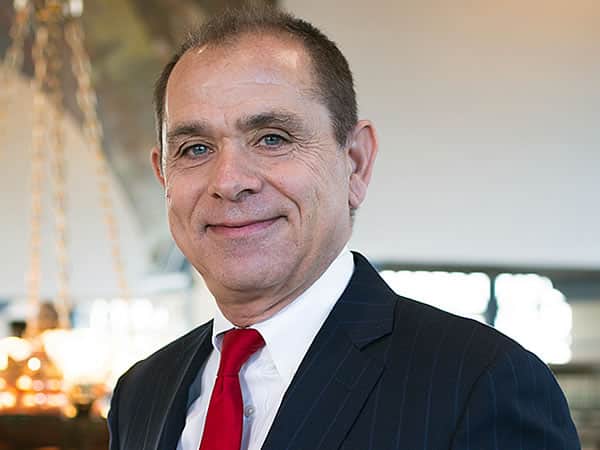 24/7 CONFIDENTIAL CONSULTATIONS
We understand your family's pain. We believe you, and we believe your family's story should be told.
Nursing Home Abuse & Neglect Attorneys
Your family may be eligible to secure justice and financial compensation by filing a private civil lawsuit against the nursing home. You have powerful legal rights under Pennsylvania law. Elder abuse and neglect are crimes, but they are also civil wrongs (torts) that can be answered via a private lawsuit filed in civil court.
Our attorneys are here to guide you through this process with confidence. We've already helped countless families secure the compensation they deserve. You can rely on our aggressive advocacy, both in settlement negotiations and the court room.
"Thank You."

When things got tough, Schuster Law's excellent attorneys had my back.
Schuster Law
Reviewed by
Nolan G.
on .
Our team of experienced and compassionate nursing home and abuse attorneys have what it takes to see your case through to a successful resolution. Led by attorney Kenneth R. Schuster, our team is dedicated to helping families in Pennsylvania pursue justice after a nursing home or assisted living facility fails to protect a loved one.
Is Your Loved One Being Mistreated?
We understand how difficult this time may be for you. We've spoken to hundreds of families who believe or know that their elderly loved one is being mistreated. We've seen their tears and heard their stories. We strive to provide a compassionate ear, along with real answers to your most pressing questions.
Have you noticed signs of elder abuse or neglect? Has your loved one withdrawn from social contact? Do they seem disoriented or confused, more so than usual? Have you observed physical signs of abuse, or physical signs of neglect, like malnutrition? Your loved one deserves justice. Pennsylvania nursing homes have a sworn legal and ethical obligation to provide adequate care to each resident. There are no excuses for inadequate care.
How Filing A Civil Lawsuit Works
Nursing homes that fail to adequately care for residents, or leave them vulnerable to abuse, can be held accountable. Pennsylvania's strong tradition of civil law allows family members to file private civil lawsuits on their own behalf, pursuing justice and financial compensation in the wake of elder abuse or neglect.
You may be eligible to file suit against the nursing home or assisted living facility, alleging that the facility's negligence allowed your loved one to suffer harm. Negligence is a simple legal theory with wide-ranging ramifications. In some sense, negligence is simply a careless disregard for the safety and well-being of others, but the concept also recognizes that certain institutions, including nursing homes, owe their residents a duty of care.
This obligation is written right into the care contract that your loved one signed before admission. The nursing home has a duty, both legally and ethically, to provide adequate care, supervision and medical assistance. Negligence is what happens when the nursing home fails to provide adequate care, either through a mistake, error or intentional misconduct.
What Does Negligence Look Like In A Nursing Home?
Negligence can be large or small, out in the open or concealed. It can be a cluttered common area, one with multiple hazards putting residents at risk of a fall. It can look like poor hygiene, dirty living spaces and missed toileting assistance. Or it can look like failing to perform an adequate background check, allowing a dangerous predator to prey on unsuspecting residents. It can look like inadequate medical care, medical mistakes and medication errors, or improperly treated bedsores. It can even look like physical or sexual abuse. Nursing homes have a duty to prevent these things from happening.
Negligent nursing homes that fail their residents must be held accountable. In many cases, it's the only way that a negligent nursing home will ever face justice. Civil litigation is essential, both in punishing negligent facilities and encouraging other facilities to play by the rules. Our Pennsylvania attorneys work every day to make this valuable work possible.
Contact A Pennsylvania Nursing Home Attorney Today
If your loved one suffered harm in a Pennsylvania nursing home, our attorneys are here for you. You may feel shocked, disgusted, angry and sad. These are natural reactions. Your loved one deserved better. Trust us to handle your case with discretion and skill. We strive to maintain the utmost confidentiality in every case.
Your family can fight back. Don't let your loved one's suffering be in vain. This is your chance to stand up and raise your voice for justice. Our attorneys will fight aggressively for your family's best interests. That's our only goal.
How Much Does Filing A Lawsuit Cost?
We believe that no one should be barred from pursuing justice by considerations of cost or expense. That's why our dedicated attorneys always offer their services on a contingency-fee basis, which means you pay us nothing until we secure compensation in your case.
We only get paid when you do. That's our promise, because we believe that your success should be our success. Our only goal is to protect your best interests, whatever that may entail. In pursuing a lawsuit, you assume no risk. If we don't win your case, you pay us nothing.