Does your loved one live in a nursing home? Poor hygiene is cause for concern. Unclean living areas and unsanitary conditions can increase the risk for severe infections and other illnesses.
Meet Our Nursing Home Neglect Attorneys.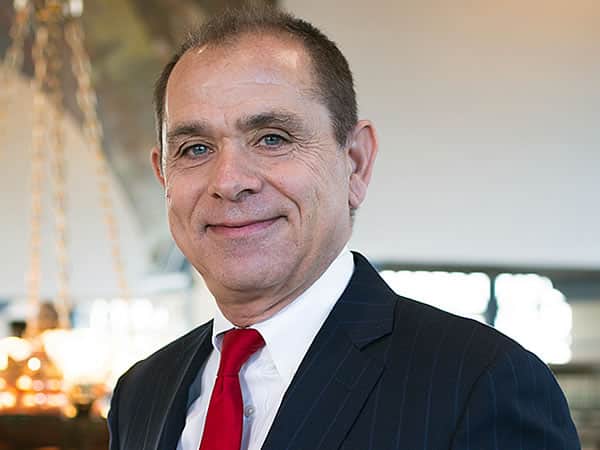 24/7 CONFIDENTIAL CONSULTATIONS
Your loved one deserves the best care possible. Nursing homes, as medical facilities, are legally bound to maintain proper hygiene in all respects.
Improper Hygiene & Nursing Home Neglect
Pennsylvania law protects your family. If your loved one was injured due to improper hygiene in a nursing home, your family may be eligible to file a lawsuit for nursing home neglect. Poor hygiene is a common sign of neglect in a nursing home, especially in understaffed facilities, where staff members are too rushed and too busy to properly clean up.
"Excellent."

The attorneys at Schuster Law helped so much.
Schuster Law
Reviewed by
Janice V.
on .
There is no excuse for improper hygiene in a nursing facility. Is your loved one's nursing home dirty and unclean? Does your loved one receive the proper care, attention and help in completing their daily bathing tasks, such as cleaning, showering and brushing their teeth?
Vulnerable Patients Require Support
In a nursing home, residents and patients often have compromised immune systems, due to age or pre-existing medical conditions. As a result, these patients are more likely to develop serious illnesses or infections, making poor hygiene even more disastrous.
The problem of poor hygiene is even more acute in a nursing home setting. If the nursing home's staff allows residents to live under conditions of poor hygiene, the residents are more likely to become sick and then transmit these illnesses to other people in the facility.
Preventing The Spread Of Disease
Nursing home residents frequently suffer from a wide range of medical conditions, in most part due to their advanced age. An elderly person's immune system isn't equipped to handle much stress, either from serious infections, bed sores or other medical complications. Germs can spread quickly under these circumstances, leading to outbreaks of virulent disease.
Under unhygienic conditions, illnesses and germs can be spread from resident to resident. But poor hygiene among nursing home staff members also allows bacteria and viruses to pass from staff members to residents. In most cases, these deficiencies in hygiene are directly related to understaffing. The fewer staff members to treat patients, the worse the care will be.
What Is Nursing Home Neglect?
Poor hygiene in a nursing home is often a sign of nursing home neglect. Nursing homes and assisted living facilities have a legal duty to provide adequate care to their residents. Neglect occurs when the nursing home's staff fails to provide adequate supervision, monitoring and care, including in the area of hygiene. Nursing homes are medical facilities, after all. Hygiene is critical in a setting like this, where the residents have compromised immune systems.
As medical facilities, nursing homes have a duty to put in place strong protocols to maintain proper hygiene. This is especially important since many nursing home residents require help and assistance in changing their clothing, toileting, changing their diapers and brushing their teeth. Many nursing home residents require assistance in performing these basic tasks of personal hygiene, and nursing homes are required to provide this assistance.
Failures To Maintain Proper Hygiene
When a nursing home's staff fails to assist residents in performing basic hygiene tasks, poor hygiene occurs as a result. Many residents also need basic help in bathing and require medical assistance in treating their wounds. Without proper assistance, many of these basic tasks fall by the wayside, leading to a state of poor hygiene in the nursing facility.
The Importance Of Cleanliness
All nursing homes should be clean. A clean environment is crucial because germs and other disease-bearing organisms can thrive in dirty places, on unclean surfaces and in corners. Surfaces and chairs should be cleaned thoroughly on a regular basis to prevent germs from spreading to residents. Showers, baths and bathroom fixtures should also be cleaned.
In addition, there is the risk of food-borne illnesses. Kitchen staff should be vigilant in cleaning and sanitizing food preparation areas to prevent germs from being transmitted from foods to residents. Common areas should also be cleaned routinely.
The Link Between Understaffing & Poor Hygiene
There is a direct link between understaffing in Pennsylvania nursing homes and poor hygiene. In Pennsylvania, nursing homes are required to provide at least 2.7 hours of direct nursing care to each resident every day. Despite these regulations, many nursing homes are still understaffed, because they seek a profit rather than adequately supporting residents.
In addition, Pennsylvania's Department of Health lacks the resources to police every nursing home adequately. As a result of these problems, many nursing homes are understaffed, and the available staff members are forced to rush through patients at a rapid pace. When these staff members don't have help in cleaning up common or private areas, they may not feel as though they have time to wash their hands or perform basic hygiene tasks. This leads directly to a state of poor hygiene in the nursing home, leaving residents vulnerable to disease.
High Turnover Rate Leads To Poor Training
Nursing homes in Pennsylvania also suffer from a high turnover rate among aides. Nursing home aides come and go throughout the year, being hired and then leaving their jobs quickly. This problem occurs in nursing homes and assisted living facilities throughout Pennsylvania.
The high turnover rate means that some nursing facilities fail to properly train their new nursing aides, as well as hiring unexperienced aides without the proper training to adequately clean the facility on a daily basis. These poorly-trained residents can make mistakes and errors as they go through their day, leading to poor hygiene in the facility. In turn, poor hygiene can lead to an increased risk of infections and other illnesses among residents.
Nursing Home Neglect Lawsuits
After a loved one suffers injuries, such as an infection, due to poor hygiene in a nursing home, family members often have the right to file a private civil lawsuit against the facility. Pennsylvania's strong tradition of civil law allows family members to pursue justice and financial compensation in the wake of an elderly loved one suffering harm.
Poor hygiene in a nursing home is considered a form of neglect. Nursing home neglect is classified as a form of nursing home negligence under Pennsylvania law. This allows families to pursue accountability and financial compensation after the poor hygiene situation has led to an infection, bed sores or premature death in a nursing home neglect lawsuit.
Nursing home neglect lawsuits often cite a facility's failure to provide a hygienic environment for residents. If your loved one is living in an unclean setting, you may have the right to file suit. To learn more about your legal options, contact our experienced Pennsylvania nursing home attorneys today for a free, confidential consultation.