Falls are a substantial health hazard among elderly individuals. In fact, fall accidents are so common and so serious that many senior citizens end up in nursing homes because their loved ones can no longer properly monitor them to prevent a fall from occurring.
Meet Our Nursing Home Neglect Lawyers.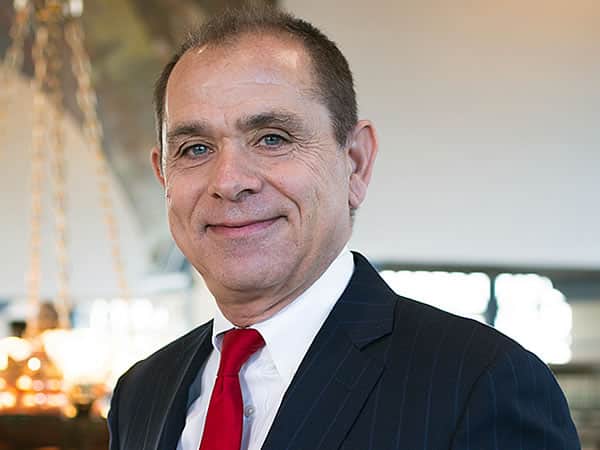 24/7 CONFIDENTIAL CONSULTATIONS
All too often, however, the nursing home setting proves just as dangerous, if not more so, than the community setting. Falls in nursing homes aren't just common; they happen every day.
Nursing Home Slip, Trip & Fall
Only around 5% of elderly Americans live in nursing homes, but these individuals contribute to an extraordinarily high death rate when it comes to falls. About 20% of deaths among people over the age of 65 come after falls among individuals in a nursing home setting. But the statistics get even worse. Between 50% and 75% of all nursing home residents fall every year. That's twice the rate at which elders fall in community settings.
"Thank You."

These attorneys had my back from day one.
Schuster Law
Reviewed by
Jon P.
on .
Why Are Nursing Home Falls So Common?
Why are falls so common among nursing home residents? Patient characteristics explain much of the story. The more co-occurring medical conditions, the more likely a fall becomes. People who live in nursing homes are generally more frail and weak than seniors who still live in the community. Nursing home residents also tend to be older, have difficulty walking and suffer from more co-occurring medical conditions than seniors living in the community.
Nursing home residents are also more likely to be affected by memory problems and cognitive issues. They may have trouble completing daily activities and basic tasks, needing assistance from caring nursing home staff members to get their business done. These factors all increase the risk of falling and hurting yourself, which is why nursing home residents tend to fall at higher rates than seniors who live in the community.
How To Prevent Fall Accidents
Despite these risk factors, many nursing home falls come down to simple negligence. In many cases, nursing homes in Pennsylvania fail to do enough to prevent or reduce the risk of falling. Nursing homes should do everything in their power to eliminate fall hazards, including wet floors, poor lighting and poorly-fitted wheelchairs. Residents who require assistance in moving from one area to the next, or getting up from a chair, should receive help at every turn. Hallways should be free of clutter, and feature railings for seniors to hold.
There are numerous ways to reduce the risk of fall accidents. In some cases, medications play a role. Sedatives and anti-anxiety drugs increase the risk of accidents, by inhibiting cognitive performance and coordination. Nursing homes should consider these risks in prescribing medications to seniors, and reduce the risk as much as possible.
Nursing Home Lawsuits
It's true. Accidents happen. But in most cases, that sort of argument does not absolve nursing homes of responsibility, because every facility has a basic legal duty to do everything reasonable to prevent residents from falling. Nursing home falls frequently result from inadequate care and supervision on the part of a nursing facility.
Every nursing home in Pennsylvania has a legal obligation to properly evaluate the health and needs of a resident. Part of this process is to create and implement a care plan. One critical element of the care plan is how likely the resident is to fall and how to prevent that from happening. The nursing home may need to use safety devices, including bed alarms to alert staff members when a resident who requires assistance is trying to get out of bed.
Nursing homes are tasked with maintaining and updating care plans when things change. If a resident's risk of falling increases, the care plan should be modified accordingly. The failure to update a care plan is negligence, plain and simple. Negligence is the basis for a viable nursing home neglect lawsuit. There is also a legal requirement to provide adequate and reasonable care to every resident, in exchange for the money the nursing home receives. These are the two legal theories on which nursing home negligence lawsuits are based.
Was your loved one injured in a fall accident in a Pennsylvania nursing home? Your family has powerful legal rights. You may be eligible to pursue justice by filing a private civil lawsuit for compensation. Learn more in a free consultation with our experienced attorneys today. Your consultation comes at no charge and no obligation.
Falls Can Be Severe, Even Fatal
Falls among seniors are serious business. Between 10% and 20% of nursing home falls result in severe injuries. About 2% to 6% lead to some sort of bone fracture. Tragically, a total of 1,800 elderly individuals in nursing homes die every year due to a fall.
For those who survive their fall, the ramifications can be serious. A fall can result in a functional decline or even disability. It's certainly linked to a reduced quality of life, including symptoms of depression. Seniors who are prone to fall can also become socially isolated, fearful of every step.